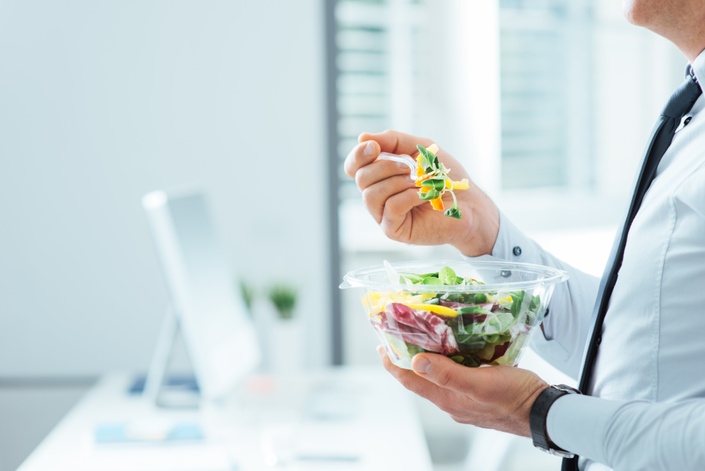 E-Courses for Employers
Information for employee wellness coordinators
Programs That Change Lives: (Click titles for details)

Weigh Less for Life
Nurture Your Precious Microbiome (Mini Course)
Boost Your Immunity (Mini Course)
Sleep Better, Forever (Mini Course)
What You've Been Waiting For:
INCREDIBLE VALUE
Licensing Dr. Ann's e-courses is the most cost-effective option for integrating her teachings into your employee's lives.
SPOUSE ACCESS INCLUDED

Healthy living is even easier when your loved-ones are on board too. Our licenses come with access for spouses - free of charge!

SIMPLICITY

Participating in our e-courses is turn-key for both wellness personnel and employees. Providing access to a course is as simple as sharing a link!
DRIPPED CONTENT
Our course content is gradually released, keeping your audience coming back for more. Each Monday your employees will receive an inspirational email from Dr. Ann to reveal the contents for that week and motivate them to keep up the good work.
BEST PRACTICES
We've put together a list of Best Practices to help you foster as high an engagement rate as possible. Keep scrolling to access these amazing resources.

UNLIMITED VIEWING

Once enrolled, students may access the e-course from any device, from any location, anywhere with internet access. (Group viewings work great too!)
TRACKING
Know exactly how your employees are doing. Once a month, upon request, we can send a spreadsheet report containing each enrollee's name, email, and percentage of course completion. When finished with the program, they will automatically receive a course completion certificate.
TONS OF LIFE-CHANGING MATERIAL
E-courses include access to instructional video modules, detailed handouts, plans of action, bonus handouts, and for larger courses - recipes and meal plans.
Scroll to the bottom to see resources for wellness coordinators, sample course materials, and frequently asked questions.

CONTACT US FOR PRICING
Your Instructor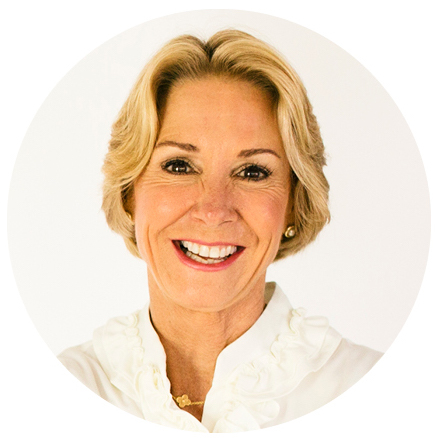 Physician

Renowned Nutrition and Wellness Expert

Best-Selling Author

Passionate Foodie and Kitchen Whiz

Medical School Valedictorian

Motivational Speaker

Founder and CEO of The Healthy Living School

Expert in National Media – The Dr. Oz Show, Oprah and Friends Radio, WebMD, Time, Prevention, US News and World Report, among many others

Wife and mother of 4

Click here for

FULL BIO
Course Curriculum
Sample Videos
Available in days
days after you enroll
Sample Accompanying Materials
Available in days
days after you enroll
Super Helpful Materials for Wellness Coordinators
Available in days
days after you enroll
Frequently Asked Questions
How long do my employees have access to the course?
The minimum license period is 3-months. Most companies license for 12-months at a time, as we have seen this is an effective amount of time for optimal employee engagement. We also offer a 40% discount for 12-month licenses.
Can course content be gradually released?
Yes! Our courses are divided into parts. Each part will be released on a Monday at 11 AM EST. (Science says people are most receptive to wellness messages after the weekend, when we tend to get off track!) Enrollees will be notified by an email from Dr. Ann which announces the subject matter of the contents for that week. The gradual unveiling of the course helps to nudge participants to continue participating in the course. It's also less overwhelming to receive the course in parts as opposed to all at once.
Is tracking available?
Absolutely. Once a month, upon request, we can send a spreadsheet report containing each student's name, email, their rank compared to other students in the course, the approximate amount of time the user has been enrolled in the course, and the percentage of the user's course completion.
How do I offer enrollment for my employees?
It's quick and easy! We'll send you a "unique, just for your organization" link that you simply share with your employees in a manner that is best for you. You may provide access to the course by placing the link on your organization's intranet site (for example, a private wellness portal) or by emailing the link to your employees directly. (*Note: the link may not be placed on any public domain.) Once an employee clicks the link, they will be prompted to register by entering their name and email, which then gives them access to the course in its entirety.
Is the course available for employee-dependents (spouses)?
Yes, this can be arranged. Additional charges may apply. For questions please write
[email protected]
or call 843-329-1238.
Do you offer materials to help promote enrollment and participation?
You bet! We've put together several materials including headshots of Dr. Ann, fun facts from her biography, flyers, testimonials and the Meet Dr. Ann video. You can use these in any communications you send - the more, the better!
This course is not open for enrollment (yet!)