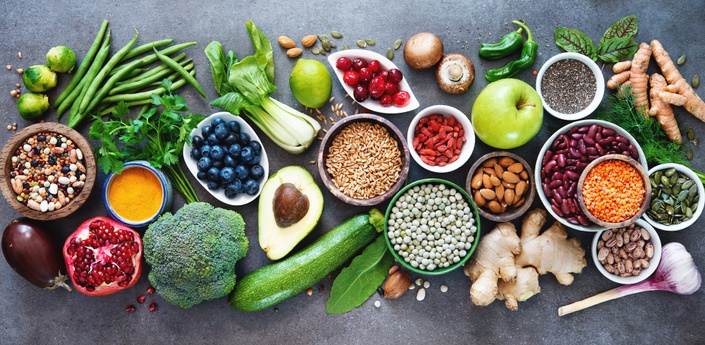 Dr. Ann's Magnum Opus for Healthy Living
Join me for the most rewarding journey of your life!
Master the 5 Pillars of Health

I chose "ENJOY!" as my healthy living mantra (which doubles as an uplifting acronym) because it perfectly encompasses the five directives required for living the healthiest life.
The first and most foundational step is E - "Eat real food (in 12-hours or less daily)".
It's true. Your diet is the single most powerful lever available to improve and protect your health.
The next letter, N, stands for "Nurture your precious microbiome". The mind-bending new science of the microbiome (aka the trillions of microorganisms that live on and inside your body) is considered one of the greatest revolutions in modern day biology. It's critical that you know how to multiply the "good" bacteria and minimize the "bad" in yours–every human's is unique!

J stands for "Join me in moving daily". The power of movement is astounding. Engaging in some form of exercise every day of your life promises to unlock a host of mental and physical benefits that will wow you. Did you know studies have shown exercise to have greater and longer lasting effects on mental health challenges than antidepressants?!
O stands for "Optimize your breathing" and covers a lesser talked about reality: you have the power to regulate your nervous system and dramatically improve your health with your inhales and exhales. Incredible. You also have the power to improve your sleep through proper breathing.
That brings me to the Queen Bee of healthy living. Y is to remind us to shout with joy, "Yes to restorative sleep!" I say skip the juice cleanses and let Mother Nature work her magic (now backed by real world science) each and every night as your body enters into its required phase of deep, restful, truly cleansing sleep.
These five pillars of health-E,N,J,O,Y-are the backbone of my healthy living mission and what I most relish sharing with my students.
Rest assured that with the knowledge, know-how, and motivation to adopt these strategies into your life and make them part of who you are, you will experience the indescribable goodness that comes from taking care of yourself from the inside out.
Having and owning your health absolutely makes life easier to ENJOY!
This Course Is for YOU if You're Ready to...
follow me through 12 weeks of uplifting, indispensable healthy living guidance

have the opportunity to ask me questions in real time during six live zoom sessions

commit to yourself with the accountability and reliability of a world class program

learn the healthiest way to eat with zero confusion

understand your microbiome and how to nourish it

commit to a lifestyle of movement that works for you

learn how and why the way you breathe really matters

improve the quality of your sleep forever

(optimize your body's natural capacity for restoration)

learn how to prepare 10 delicious, great-for-you one dish meals with a flexible template that you can use over and over for the rest of your life

be part of a program that includes everyone, no matter what their personal diet type or style (from vegan to paleo!)
WHAT YOU GET
A World Class E-Course (12 weeks of inspirational, educational, and entertaining video lessons–you will become your own health expert!)
6 Live Group Q&A Zoom Sessions
Recordings of every Live Group Zoom Session
A Bonus E-Course, Lucie's Kitchen Cheat Codes, featuring video lessons on how to create 10 one-dish meals by my talented (much-better-than-I-am-in-the-kitchen) daughter, Lucie, that will make your healthy cooking life easy and joyful, forever! (Plus, you'll get a printable PDF of all the recipes.)
Detailed Handouts for each of the 5 pillars
Comprehensive "Plans of Action" for each pillar
The Grocery Shopping Guide (never guess which foods to put in your cart again!)
Indispensable Cheat Sheets for your fridge
The Kitchen Makeover Guide
A Course Completion Certificate
Lifetime access to all of the above!
*All written handouts, etc. listed above are downloadable and printable for your convenience.
Your Instructor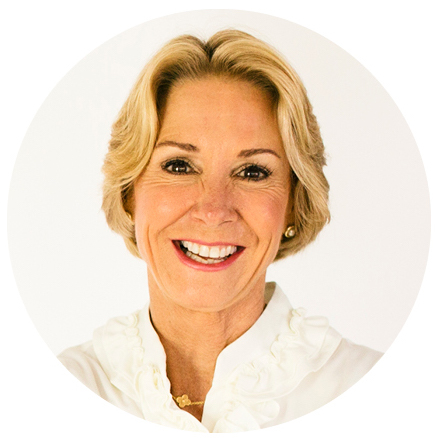 Physician

Renowned Nutrition and Wellness Expert

Best-Selling Author

Passionate Foodie and Kitchen Whiz

Medical School Valedictorian

Motivational Speaker

Founder and CEO of The Healthy Living School

Expert in National Media – The Dr. Oz Show, Oprah and Friends Radio, WebMD, Time, Prevention, US News and World Report, among many others

Wife and mother of 4

Click here for

FULL BIO
All is going WELL! It's been two and a half years since I discovered your Healthy Living School. Since then, my husband and I have truly enjoyed your recipes and Monday emails. I've learned so much from your online classes.
I try to implement something new with every class and I certainly learn something new with each one. Thank you!
I spread the word wherever I go. People are always asking me how I stay so trim. Sometimes I think they're disappointed I'm not on some strict dieting regime. They are thrown off when I tell them I'm eating and living healthy. I always refer them to you and your amazing online information.
I laugh at all your jokes, sound effects and blunders. Most importantly, your knowledge is astounding. Thank you for changing my life!"
Susan Lazur, October 2022
Frequently Asked Questions
When does the course start and finish?
The course contents will be released over a 12-week period beginning on February 8th, 2023 and ending on April 19th, 2023.
How long do I have access to the course?
How does lifetime access sound? After enrolling, you have unlimited access to this course for as long as you like - across any and all devices you own.
Do you have a refund policy?
There are no refunds for this program. Dr. Ann stands by this product 100%. After enrolling, you will have plenty of time to watch and re-watch the lessons as well as download the accompanying notes and plan of action PDFs (make sure to print them off as well!).
Can I share this course with others?
No. This course is only for the individual who purchases it. Sharing course login details or viewing it with others is a violation of Federal Copyright Laws.
How do I print the handouts?
To print the handouts, click the download button on the bottom left-hand corner of the PDF, download it to your computer, and print. Make sure your printer is set to "fit to printable area" in order to print the entire page correctly.
How do I receive my course completion certificate?
After each section, be sure to hit the "complete and continue" tab located in the right top-hand corner of each page. Your certificate will automatically generate once you have "completed" each section (all videos, handouts, and bonus materials).
Can I listen to the lectures on my phone?
If you have an iPhone, you can download the Teachable Online Courses app from the App Store and login to your Healthy Living School account and access your Magnum Opus course.
Structure & Schedule
*All course contents will be released on Wednesdays and Zoom sessions will take place on Tuesdays at alternating times (12-1 or 5:15-6:15 pm eastern).
Part I: Eat Real & Eat Right!
February 8th: Commit to Your Window
February 14th (TUESDAY): Zoom #1 (12-1 pm eastern)
February 15th: Eat Real Food
February 22nd: Milestone #1: Conquer Your Carbs (Part I)
February 28th (TUESDAY): Zoom #2 (5:15-6:15 pm eastern)
March 1st: Milestone #1: Conquer Your Carbs (Part II)
March 8th: Milestone #2: Give Yourself an Oil Change
March 14th (TUESDAY): Zoom #3 (12-1 pm eastern)
March 15th: Power Up with the Best Proteins + The "Secrets" to Success
March 22nd: Lucie's Kitchen Cheat Codes + Recipes
March 28th (TUESDAY): Zoom #4 (5:15-6:15 pm eastern)
Part II: Nurture Your Precious Microbiome
March 29th: Nurture Your Precious Microbiome
Part III: Take Your Daily Magic Pill
April 5th: Take Your Daily Magic Pill
April 11th (TUESDAY): Zoom #5 (12-1 pm eastern)
Part IV: "The Missing Pillar"
April 12th: "The Missing Pillar"
Part V: YES–to Restorative Sleep!
April 19th: Sleep Better, Forever + Closing
April 25th (TUESDAY): Zoom #6 (5:15-6:15 pm eastern)