The brain is the body's most vital and precious possession. Learn how to make yours thrive.

With contagious enthusiasm, Dr. Ann brilliantly transforms the riveting body of new science as it relates to diet, lifestyle, and brain health into a program that is engaging, easy-to-grasp, and truly actionable. Whether your goals are to reset the stress button, ignite your intellectual power, beat depression, or unleash your body's full potential for vitality and disease prevention - this program is your indispensable ally for exuberant health. You will be moved and inspired, but most importantly, you will walk away with take-action-today motivation and the complete package of cutting-edge guidance to optimize the health of your brain and body.

This Course is for YOU if you're ready to...
- transform mental wellbeing
- boost focus, memory, and overall brain power
- reduce stress, anxiety, and depression
- reduce the risk of Alzheimer's and dementia
- dramatically improve the health of the entire body
What You Get
19 video lessons (~3hrs and 45 min.)
Detailed handouts for each lesson
Comprehensive "plans of action" for each lesson
Special Bonus Handouts including Dr. Ann's Healthy Living Scorecard, the Superstar Foods for Brain Health list, and the Brain Health Cheat Sheet
Course completion certificate
"Dr. Ann has an uncanny knack of making complicated things simple to understand - and that's worth its weight in gold when it comes to your health." - David Hunnicutt, PhD, CEO, Wellness Council of America
Your Instructor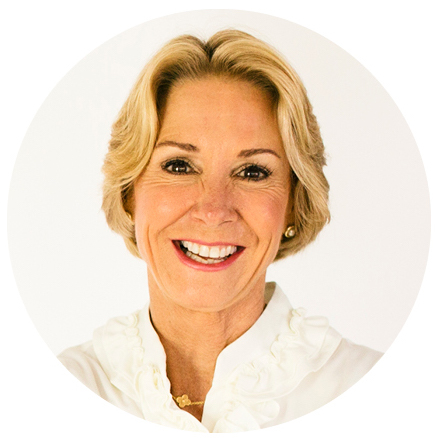 Physician

Renowned Nutrition and Wellness Expert

Best-Selling Author

Passionate Foodie and Kitchen Whiz

Medical School Valedictorian

Motivational Speaker

Founder and CEO of The Healthy Living School

Expert in National Media – The Dr. Oz Show, Oprah and Friends Radio, WebMD, Time, Prevention, US News and World Report, among many others

Wife and mother of 4

Click here for

FULL BIO
Frequently Asked Questions
When does the course start?
You will have access as soon as you enroll!
How do I receive my course completion certificate?
After each section, be sure to hit the "complete and continue" tab located in the right top-hand corner of each page. Your certificate will automatically generate once you have "completed" each section (all quizzes, videos, handouts, and bonus materials).
Is there was a way to pause the class and go back to it without having to start all over?
Yes! You can use the controls to start and stop and rewatch or even move forward. YOU have total control over the watching experience. This is a self-paced course once content is released.
Can I share this course with others?
No. This course is only for the individual who purchases it. Sharing course login details or viewing it with others is a violation of Federal Copyright Laws.
Do you offer refunds?
There are no refunds for this virtual training course. Dr. Ann stands by this product 100%. After enrolling, you will have plenty of time to watch and re-watch the lessons as well as download the accompanying notes and plan of action PDFs (make sure to print them off as well!).
How do I print the handouts?
To print the handouts, click the download button on the bottom left-hand corner of the PDF, download it to your computer, and print.