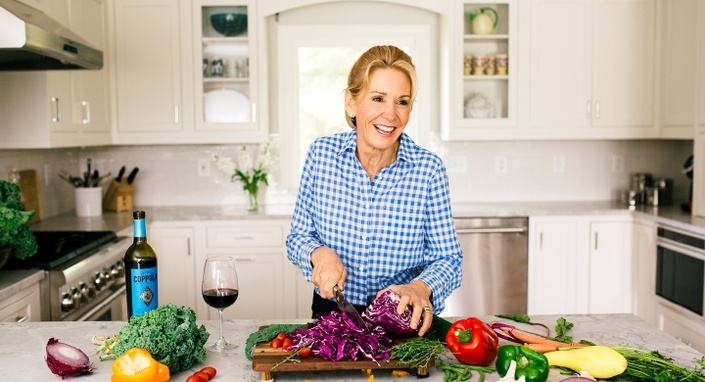 The Happiness Plan
Brain health is everything. Learn how to eat right and live well for a happy brain and healthy body.
Get Inspired
For individuals and organizations

The brain is the body's most vital and precious possession. Learn how to make yours thrive.
With contagious enthusiasm, Dr. Ann brilliantly transforms the riveting body of new science as it relates to diet, lifestyle, and brain health into a program that is engaging, easy-to-grasp, and truly actionable. Whether your goals are to reset the stress button, ignite your intellectual power, boost your happiness, or unleash your body's full potential for vitality and disease prevention - this program is your indispensable ally for exuberant health. You will be moved and inspired, but most importantly, you will walk away with take-action-today motivation and the complete package of cutting-edge guidance to optimize the health of your brain and body.

This Course is for YOU if you're ready to...
- transform mental wellbeing
- boost focus, memory, and overall brain power
- reduce stress, anxiety, and depression
- reduce the risk of Alzheimer's and dementia
- dramatically improve the health of the entire body
What You Get (It's pretty darn wow.)
-19 video lessons (~3hrs and 45 min. - *Recently updated so you can see Dr. Ann throughout every lesson!)
-Detailed handouts for each lesson
-Comprehensive "plans of action" for each lesson
-Short quizzes for each lesson
-Tons of supportive video tips and blog posts
-Extremely helpful bonus handouts (including inspirational print-outs to hang on your fridge!)
-1 full week of Dr. Ann-approved breakfasts, lunches, and dinners (her family's favorites!)
-FAQs (Dr. Ann answers your most common questions in video)
-Dr. Ann's best kitchen video tips (taking what you learn into the kitchen!)

-Course completion certificate
-For individuals that complete 100% of the course, upon request, we will email you a free PDF of Dr. Ann's Brain Health Grocery Guide.
*Wellness Coordinators may bulk purchase grocery guides for incentivizing give-aways at a steep discount!

Your Instructor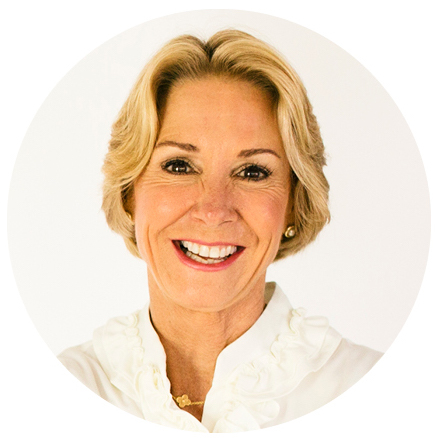 Physician

Medical School Valedictorian

Renowned Nutrition and Wellness Expert

Best-selling Author

Professional Speaker

Founder and CEO of Dr. Ann Wellness

Expert in National Media – The Dr. Oz Show, Oprah and Friends Radio, WebMD, Time, Prevention, US News and World Report, among many others

Wife, foodie, and mother of 4

Click here for

FULL BIO
"Through your wisdom,

I now feel like a
new person."
- Blake H.
Frequently Asked Questions
When does the course start?
Stay tuned to our weekly emails by clicking the sign-up button at the top of DrAnnWellness.com to learn about our upcoming enrollment periods!
What if I am unhappy with the course?
Not possible. The name of this course is the Happiness Plan! Just kidding - if you are not satisfied with your purchase, contact us within the first 7 days to get a full refund.
Is this course available for individuals and organizations (employer groups)?
Yes! This course is available for individual enrollment for $195. For information and pricing on employer licensing options, click the link "organizations" in the course description at the top of this page or contact us at
[email protected]
or by phone 843-329-1239.
How do I receive my course completion certificate?
After each section, be sure to hit the "complete and continue" tab located in the right top-hand corner of each page. Your certificate will automatically generate once you have "completed" each section (all quizzes, videos, handouts, and bonus materials).
Is there was a way to pause the class and go back to it without having to start all over?
Yes! You can use the controls to start and stop and rewatch or even move forward. YOU have total control over the watching experience. This is a self-paced course once content is released.
Do I also get access to Dr. Ann's grocery guides?
When you finish 100% of the course (remember, you must hit the "complete and continue" button after completing each section!), we will email you a copy of Dr. Ann's Brain Health grocery guide. They're a fantastic resource!
I am experiencing technical issues. What can I do?
If you are experiencing unexpected behavior with video playback or something else, try refreshing your browser or restarting your computer. Most always, this will resolve technical issues! *Please note if you are using Internet Explorer, we highly recommend switching to another browser, ideally Chrome. Internet Explorer is an outdated browser, which Microsoft stopped providing updates for a few years ago and thus cannot support much of the new code on the web. This means users may experience unexpected behavior related to their browser and not specific to our e-course platform.
This course is not open for enrollment (yet!)