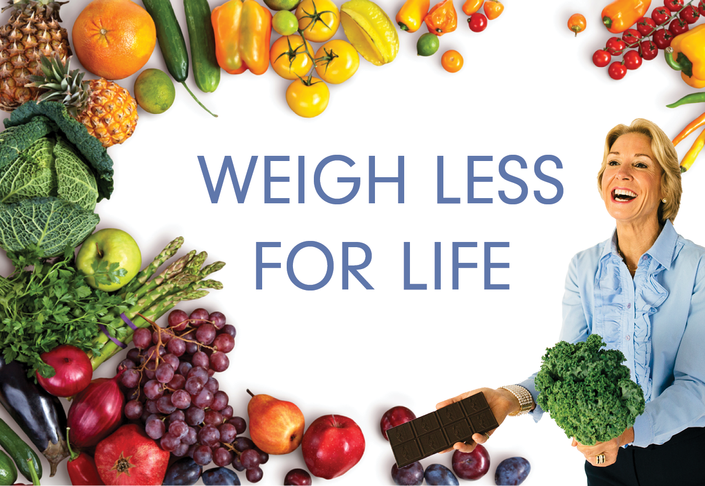 Weigh Less for Life
The no non-sense, non-negotiable program for lasting weight control.
Get Inspired
This course is currently closed, join the waitlist by clicking the tab at the top of this page!

For individuals and organizations
Weight Control is the Holy Grail for Optimizing Health.
Of all the factors under our personal control, nothing tops weight control as the single most powerful means to lower disease risk and improve health. With boundless passion and encouraging, no-nonsense guidance, Dr. Ann lays out a failsafe blueprint for losing weight and gaining health that everyone can embrace. Grounded in the very best and latest science, this course will motivate you, inspire you, and set you on the life-giving path to lasting weight control.
This Course is for YOU if you're ready to...
- discover the very best science on weight loss
- lower your risk of over 25 chronic diseases
- lower inflammation in your body
- boost your energy and productivity
- improve your sleep
- find true inspiration to make lasting lifestyle changes
- lose weight for good

What You Get (...besides a new body and mindset)
-18 instructional video modules
-Detailed handouts and "plans of action" for each directive
-Short quizzes for each video module
-Supportive video tips
-Supportive podcasts
-Supportive blog posts
-Extra special bonus handouts
- A full week of meal plans and recipes (breakfasts, lunches, and dinners)
-FAQs (Dr. Ann answers your most common questions in video)
-Dr. Ann's best kitchen video tips (taking what you learn into the kitchen to make it all happen!)

-Course completion certificate
-For individuals that complete 100% of the course, we will email you a free PDF of Dr. Ann's Weigh Less for Life Grocery Guide.*
*Wellness Coordinators may bulk purchase laminated grocery guides at a steep discount for incentivizing engagement!
Your Instructor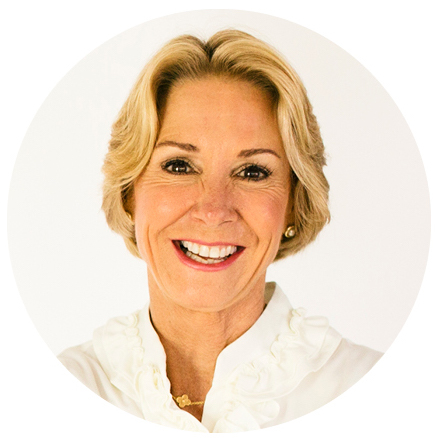 Physician

Medical School Valedictorian

Renowned Nutrition and Wellness Expert

Best-selling Author

Professional Speaker

Founder and CEO of Dr. Ann Wellness

Expert in National Media – The Dr. Oz Show, Oprah and Friends Radio, WebMD, Time, Prevention, US News and World Report, among many others

Wife, foodie, and mother of 4

Click here for

FULL BIO
"I have dropped several sizes,

sleep better, stay alert, have not
missed any work in the last
few months for sickness, and
have been working out daily."
- Alex A.
Frequently Asked Questions
When does the course start?
This course is not currently open for enrollment. Join the waitlist by clicking the "Join the Waitlist" tab at the top of this page!
What if I am unhappy with the course?
If you are not satisfied with your purchase, contact us within the first 7 days to get a full refund.
Is this course available for individuals and organizations (employer groups)?
Yes! This course is available for individual enrollment for $250. For information and pricing on employer licensing options, click the link "organizations" in the course description at the top of this page or contact us at
[email protected]
or by phone 843-329-1239.
Will the entire course curriculum be available right from the start date?
To keep the pace of the course "easy" and "no-excuse doable", we will gradually release the course over a nine week period. Specifically, you will receive one of each of the nine parts weekly. After the final part is released, we give you six full months to review and re-review the entire contents of the course at your own pace.
How do I receive my course completion certificate?
After each section, be sure to hit the "complete and continue" tab located in the right top-hand corner of each page. Your certificate will automatically generate once you have "completed" each section (all quizzes, videos, handouts, and bonus materials).
Is there was a way to pause the class and go back to it without having to start all over?
Yes! You can use the controls to start and stop and rewatch or even move forward. YOU have total control over the watching experience. This is a self-paced course once content is released.
Do I also get access to Dr. Ann's grocery guides?
When you finish 100% of the course (remember, you must hit the "complete and continue" button after completing each section!), contact us at
[email protected]
and we will email you a copy of Dr. Ann's Weigh Less for Life Grocery Guide. They're a fantastic resource!
I am experiencing technical issues. What can I do?
If you are experiencing unexpected behavior with video playback or something else, try refreshing your browser or restarting your computer. Most always, this will resolve technical issues! *Please note if you are using Internet Explorer, we highly recommend switching to another browser, ideally Chrome. Internet Explorer is an outdated browser, which Microsoft stopped providing updates for a few years ago and thus cannot support much of the new code on the web. This means users may experience unexpected behavior related to their browser and not specific to our e-course platform.
How do I log in?
To login, simply scroll to the Course Curriculum at the bottom of the landing page https://school.drannwellness.com/p/weigh-less-for-life/ and press the start button next to the section you'd like to open. Enter the email and password you originally used to enroll, and you'll be ready to go. Pro-tip! Save the link below to your bookmarks to access the course easily at any time!
This course is not open for enrollment (yet!)