A Full Year with Dr. Ann

With riveting passion and take-action-today inspiration, Dr. Ann will lead you on a journey that promises to revitalize your health, restore your vitality, and reinvigorate your zest for living.
Zoom to Health entails a total health makeover!
In this one-of-a-kind offering, Dr. Ann will be with you every step of the way for an entire year.
As a celebrated, award-winning physician and health educator with over 25 years of experience, Dr. Ann knows that meaningful, lasting behavior change takes time, ongoing education, accountability, and reassuring encouragement all along the way.
*Please note: Dr. Ann is restricting the class size, so be sure to enroll early to ensure your spot.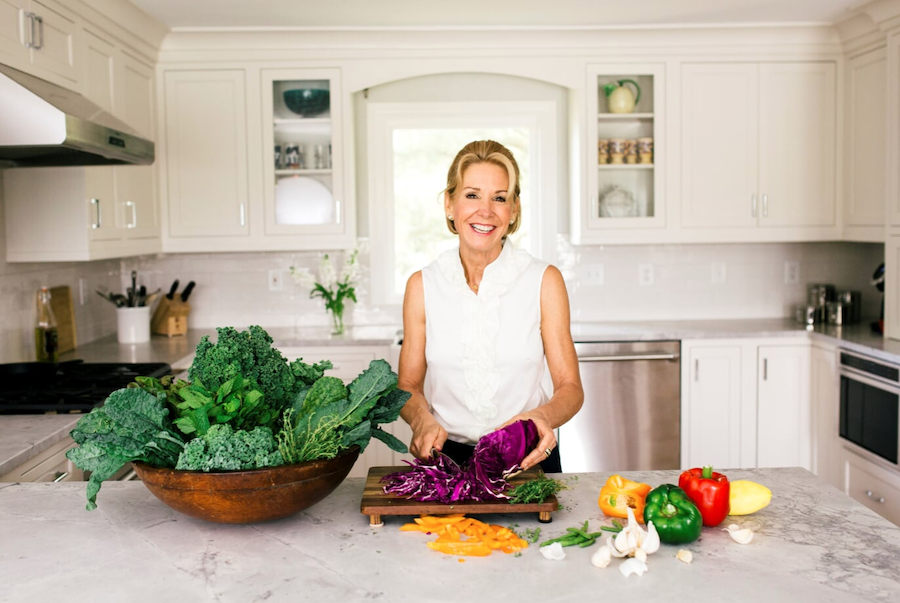 This journey is for YOU if you're ready to...
Transform your health and quality of life for good
Lose weight and keep it off
Master healthy behavior change
Lower your risk of over 25 chronic diseases
Improve or ameliorate current health conditions
Boost your energy and vitality
Improve your mental and emotional wellbeing
Fuel your passion and purpose for living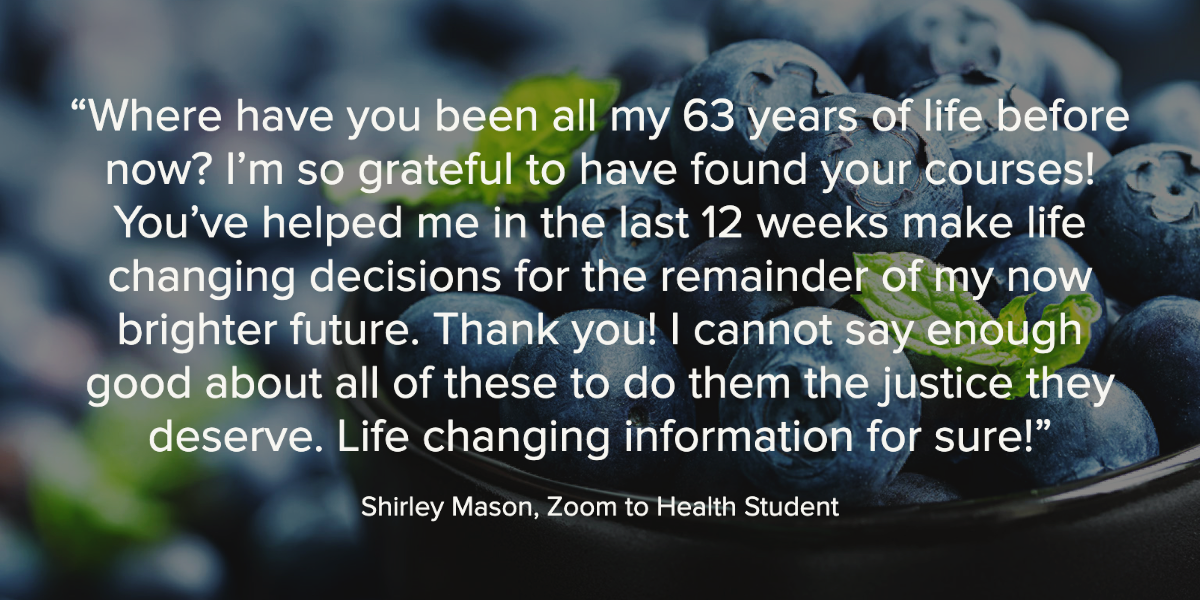 WHAT YOU GET

12 months of live, small group Zoom sessions (22 total)
Lifetime access to the Zoom to Health curriculum designed to provide comprehensive training and motivation for the 4 pillars of health:
healthy eating (to include cooking/meal prep)

optimal physical activity

optimal breathing, and

restful/restorative sleep
Full access to Dr. Ann's entire library of e-courses (15 courses with a total value of $1,735). Students will also have free access to any live trainings or new courses Dr. Ann releases over the year-long period.
Access for your spouse or grown child! Your spouse or child can have complete access (free of charge) to the e-course library as well as special permission to join you during group Zoom sessions. We highly encourage the proven practice of getting healthy with your loved ones!
An In-Person Finale At the end of this year long program, all students are invited to join Dr. Ann for a picnic at her family's farm located in the ecological wonderland of the ACE basin–just south of her hometown of Charleston, South Carolina.
Dr. Ann is known for getting deeply personal with her groups and cherishes engaging with her students. During the Zoom sessions, she will answer your questions, inspire you, celebrate your successes, and share her best personal advice. She also welcomes any inspiration or personal stories her students wish to share. Students are encouraged to get to know one another and cheer each other on as well.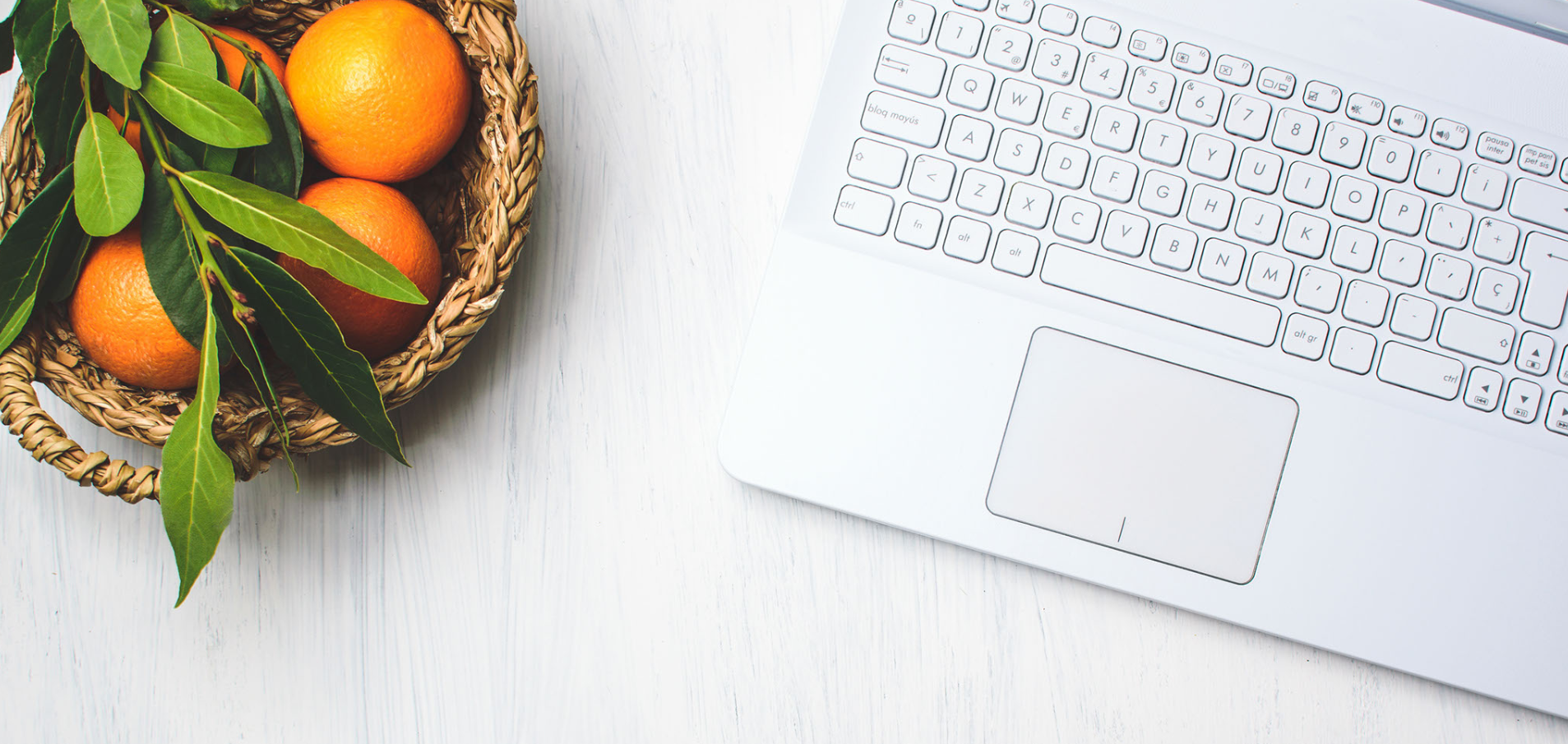 Program Details
Zoom sessions will be weekly for 5 weeks, bi-weekly for 6 months, and monthly for the final 5 months.

Sessions will take place on Tuesdays from 12 - 1:00 pm or 5:15 - 6:15 eastern, in an alternating fashion.

Every session will be recorded and emailed to you afterwards.
*Dr. Ann strongly recommends students attend the Zoom sessions as we've observed that students with the highest participation rates have the best results.
The Zoom to Health curriculum and all e-courses

in Dr. Ann's library include:

detailed handouts

plans of action

meal plans and recipes

"one sheet wonders" cheat sheets

grocery shopping guides
*All text materials can be downloaded and saved digitally and/or printed.

*Students have total control over the viewing of the Zoom curriculum e-course videos. They can be stopped, started, and rewatched on demand.
*Students will be encouraged to watch the Zoom to Health videos and read the accompanying handouts as laid out in the course curriculum for optimal results. Dr. Ann has purposely structured the course in an ideal manner for lasting and life-changing results.
Your Instructor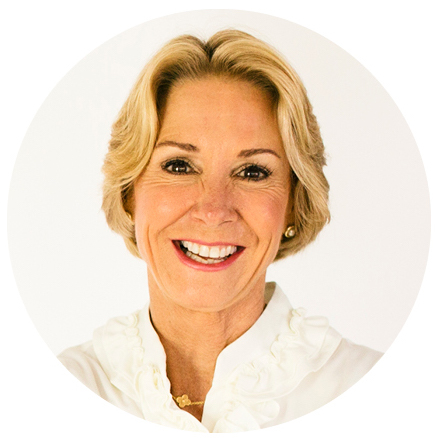 Physician

Renowned Nutrition and Wellness Expert

Best-Selling Author

Passionate Foodie and Kitchen Whiz

Medical School Valedictorian

Motivational Speaker

Founder and CEO of The Healthy Living School

Expert in National Media – The Dr. Oz Show, Oprah and Friends Radio, WebMD, Time, Prevention, US News and World Report, among many others

Wife and mother of 4

Click here for

FULL BIO
Course Curriculum
Thank You for Joining
Available in days
days after you enroll
Welcome & Orientation
Available in days
days after you enroll
Step 1: Commit to Your Window
Available in days
days after you enroll
Frequently Asked Questions
When does Zoom to Health begin?
The first session will take place Tuesday, September 27th at 12 pm eastern.
Can I share this program with others?
No. This program is exclusively limited to those who register and their spouses.
When does Zoom to Health end?
This is a year-long program that takes place from September 2022 to September 2023.
Are refunds available for the Zoom to Health program?
There are no refunds provided for this year-long program. An enormous amount of time, energy and capital is involved in creating the video-courses and materials that make up this course. Additionally, Dr. Ann pours her heart, time, and 30-years of expertise in health and medicine in teaching and engaging with her students via the videos as well as the live sessions for the entire year. We know know that the information in this course and what it can do for health and healing is priceless.
Dr. Ann,
I have to tell you that I feel the best I have ever felt.
I am 35 years old and for as long as I can remember have worked hard to be the weight/size I wanted and have had varying levels of success. I have never been able to stay where I wanted for long and thus my weight has fluctuated in a 20 -25 pound range time and again.

When my daughter was six months old I decided it was time to get serious and - after knowing about you and reading your emails sporadically for over a decade - enrolled in your ERFL course with the goal of just being HEALTHY.
That was 6 months and about 30 pounds ago. But here is the thing - I LOVE eating this way and know it is completely sustainable for me. I am choosing to eat the way I have always aspired to and I love the food I am eating! I am so satisfied.
So thank you from the bottom of my heart. I love your teaching and your authenticity. I love that you are honest about your faith. I have really enjoyed the check-ins and reminders that come with this specific Zoom to Health program. They have been very helpful as I try make these changes my new way of life for the rest of my life.
But mostly, as a relational person, I love that you know my name and we can have dialogue. That is my favorite part of this program!
This program will set you on the path to optimal health once and for all!